"In this world nothing can be said to be certain, except death and taxes." – Benjamin Franklin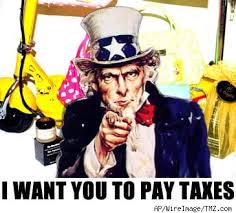 We can do something about taxes!  We can prepare and file federal and state tax returns for low income people in our community.  For over 20 years the USC School of Law Pro Bono Program has had a team of VITA ( Volunteer Income Tax Assistance) members who have stepped up and helped.
To become a part of this team, you must be certified by the IRS. The good news is that they provide excellent training material. The printed material has arrived in the Pro Bono Program Office.  Drop by, pick it up, put it away until after exams and in your spare time you can review and take the online exam.  When you return in Jan. you will be ready but the good news continues- we do not start preparing returns until Feb.  A sign up will be available for you to help on either Wed evenings or Sat mornings.
More good news! This is a team effort, we all work together to solve any problems that arise.  Did you know that Professor Clint Wallace is one of our volunteers? If he can do it so can you!
Questions? Contact the Pro Bono Program Room 386 or Robinspd@law.sc.edu
We have answers!