Class of 2011
Attorney, Ruth Law Firm, L.L.C.
Ruth Hindman didn't plan on practicing family law; but thanks to Pam Robinson and the Pro Bono Program at the USC School of Law, she says, family law found her. "Through the Pro Bono Program, I saw how a group of people can affect a community when they work together," she says. "It made me realize that law isn't just about the bottom line ­– it's about the people you get to help."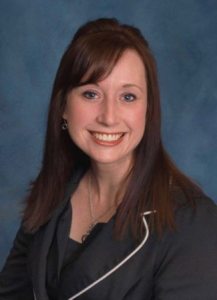 "For me it's more about the people than just doing the job, and I think that mentality comes from doing pro bono work in law school."
After Hindman graduated from USC Law and before she received her Bar exam results, she was contacted by a woman in an abusive relationship who needed legal assistance. While she couldn't take the case herself, she was able to direct the client to another attorney, who allowed Hindman to work with them as a volunteer.
"In my role as a volunteer paralegal, I spent a lot of time with the client and her children, helping them find housing, connecting them with community groups, and then helping them move on once everything was over," Hindman says. "Really, from beginning to end, I worked the case from the client's perspective." That experience helped her understand the struggles clients face in family law, and it opened her eyes to a way she could combine practicing law with making a difference in the community.
After working as a law clerk for a family court judge, then as an attorney for a small relational law firm, Hindman opened her own firm in Greenville, S.C., in 2013. She practices in the areas of family law, probate law and estate planning, and she takes on pro bono cases when she can. "I work a lot with families and children and I give 100 percent to each client," she says. "For me it's more about the people than just doing the job, and I think that mentality comes from doing pro bono work in law school."
Hindman acknowledges the internalized pressure to land a high-paying job after graduation, but she believes that law is about more than just the numbers and the finances. "Paying off a debt is important, but if you can handle doing pro bono work in law school you can make time for it in your career as well."