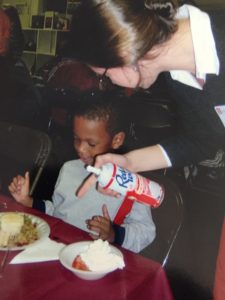 For over 15 years the Pro Bono Program along with various student organizations have provided Thanksgiving Dinner for the residents of St. Lawrence Place- transitional housing center for homeless families.  This year BLSA, WIL and the Honor Council are joining us and we are adding the residents at the Family Shelter!  Yikes, but we can do it!
The event takes place on Monday, November 20 from 5:30-8. We are still in need of a few items. If you are interested in participating we would recommend quickly signing up to supply an item. The food is broken down into small, easily purchased or cooked items.  Nothing complicated and for things like pies- no one is going to be unhappy with a pie from Publix!!
All the details and the sign up are located here: http://www.signupgenius.com/go/20f0445a8a82ea1fc1-thanksgiving
The best part?  We feel good about helping and still able to share a meal together.