Class of 1996
Staff Attorney and Legal Advocate, Sistercare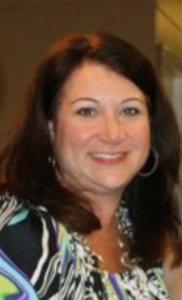 "I truly am one of those people who believes that it doesn't matter how much money you make, how successful you are, how many awards you get," says Jane Waters, staff attorney and legal advocate for Sistercare a non-profit that provides services for battered women in the Midlands of South Carolina. "If you aren't doing something that makes a difference, then why are you doing it?]
"I enjoyed the opportunity to be able to serve others, and I think doing that in the law school setting prepared me to be able to do it once I started practicing."
Waters traces her desire to make a difference back to her time with the Pro Bono Program at the University of South Carolina School of Law. She served as secretary of the board, worked as a guardian ad litem, volunteered with DSS to close a backlog of foster care cases and helped Professor Elizabeth Patterson with research for South Carolina's 1996 Child Protection Reform Act. She even won an outstanding service award for her work.
"I appreciated the fact that there was an organization at the School of Law that focused on humanity. It reminded me that there's something other than school going on that I should be concerned about," she says. "I enjoyed the opportunity to be able to serve others, and I think doing that in the law school setting prepared me to be able to do it once I started practicing."
After graduation, during her work as an assistant solicitor in the Eleventh Judicial Circuit and in private practice, Waters placed an emphasis on children's issues and continued to serve as a guardian ad litem. When the job opened at Sistercare, she hesitated at first because she had been so focused on children. "Then it clicked with me that so many problems are caused by the breakdown of families, and by helping survivors of domestic abuse, I would be helping children as well," she says.
Waters admits her job can be emotionally draining. Not only has she seen terrible cases of domestic violence, she also has witnessed firsthand the fact that children who grow up in abusive homes end up repeating the cycle. But when she starts to get discouraged, she is fortunate to be able to recall certain clients for whom she was able to be there at the right time in order to give them the help they needed. That ability to balance the good and the bad that she encounters in her job has been developed over time and with experience. "In the beginning, finding balance was harder, but as I've done it longer, I am able to step away and leave most of it at the office," she says. "But I admit that I still take some of it with me."'
Being a part of the Pro Bono Program helped her begin to understand how to find balance, which can be hard for law students because of the intensity of the program. "It's so easy to get focused on what's right in front of you," Waters says. "Working with the Pro Bon Program is such a good thing, because it helps you keep sight of the bigger picture."