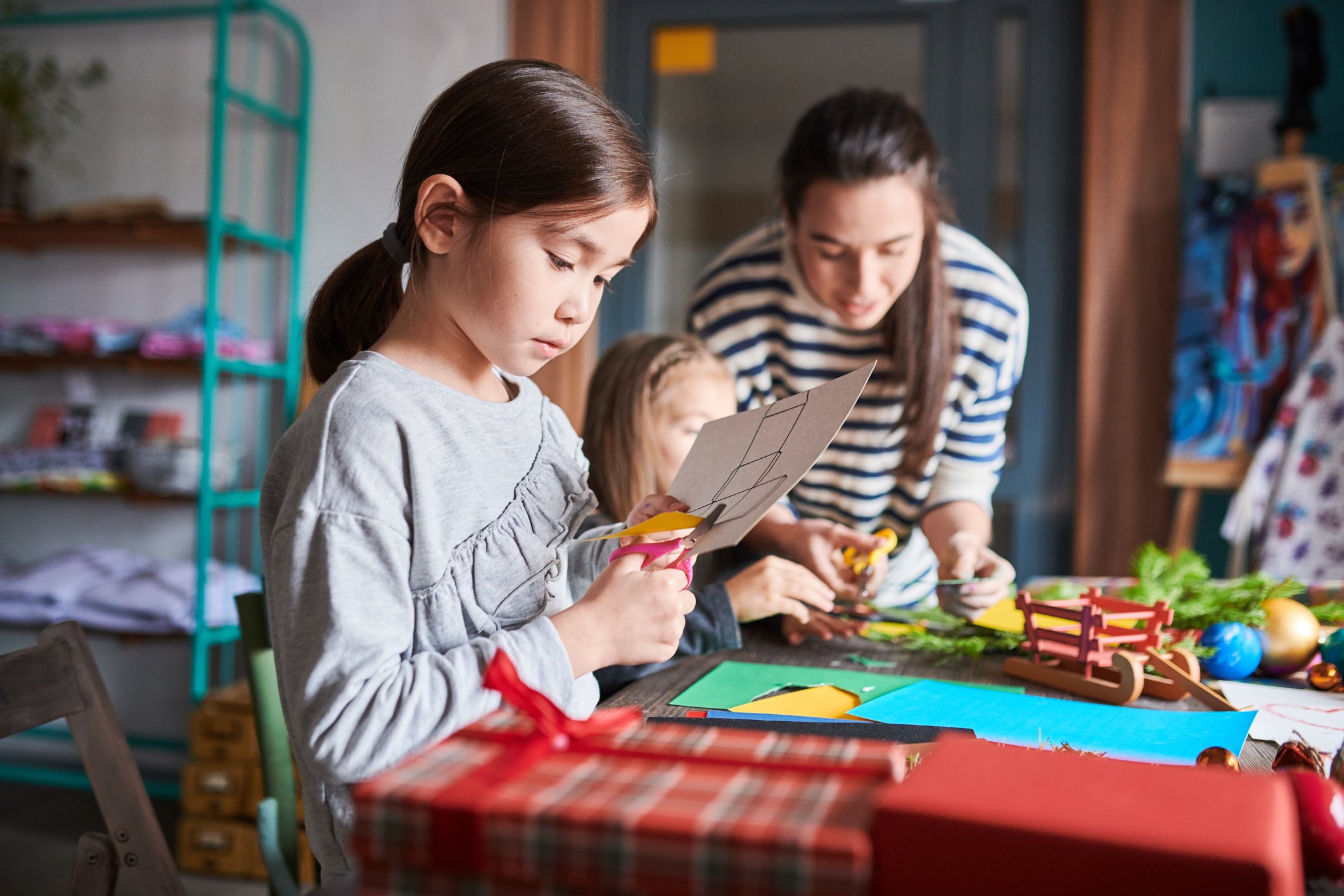 Many of us are looking for safer ways to give some kindness to others this holiday season as we see the increasing need to support our communities. Giving to others in any form — from cards to meals to a sympathetic ear — shows people they're cared for. What are some easy ways to give some kindness to others this holiday season? Here are 10 simple ideas to give back virtually during the holiday season.
1. Organize a Food Drive
A lot of holiday traditions are built around food, and a great way to give back to your community is through organizing a food drive. It's especially true right now, as we're seeing an unprecedented high demand for food across the country. Invite neighbors, friends, and colleagues to join in virtually or by using safe distancing practices. Collect food outside your home and even create a friendly competition to drive more donations and make it fun.
2. Bake Something Yummy
The smell of cookies baking in the oven brings many of us fond memories of the holidays. And baking can be therapeuticespecially when you are doing it for others in your community. Help to bring the taste of home to deployed soldiers who are overseas in support of combat or humanitarian missions.
3. Start a Toy Drive
As you are shopping for your family, consider adding a few extra items to brighten a child's day, or even invite your friends to join by starting a toy drive to bring a smile to more children's faces. Toy drives are one of the easiest ways to make a contribution at the holidays, and the bulk of your efforts can be done virtually.
4. Get Crafty
As you are looking for activities to do at home, knit, sew, quilt or do some crafting for someone in need. One idea: make something special for veterans, deployed service members and their families. Whether it's an item that provides some extra support and comfort, protection sewing masks for the Veterans Hospital, or offering homemade items for a baby shower, there are myriad ways you can use your crafting and baking abilities to help.
5. Hold a Clothing Drive
If you enjoy shopping for clothes, or are looking to donate your gently used items to give yourself the gift of more space, organizing a clothing drive might be just the ticket. You can create a gift bag for a newborn baby with a critical illness, or virtually shop with friends, and family via video or online chat to pick out items together to make it even more fun!
6. Build a Hygiene or Educational Kit
Building hygiene kits for the homeless in your community or virtually is a wonderful activity to do year-round, and is particularly great to do during the holidays. And, with many school-age kids struggling to keep up via virtual learning due to COVID-19 regulations, we all have a role to play to ensure the next generation is not left behind scholastically, there are a variety of ways you can put together learning kits to support kids locally.
7. Get together to Adopt-a-Family
This holiday season you can adopt a family locally or virtually. Adopt-a-family programs ensure that all families have the food, clothing, toys and comfort items to make the holidays a little brighter, and once again, the bulk of your contributions can often be done online and safely distanced.
8. Send Kindness
One of the easiest ways to help people feel more cheer and happiness is to send or make a special holiday card. Sharing your kind voice helps others feel cared for during a time when more and more of us are experiencing isolation and loneliness.
9. Pay It Forward
We are so grateful to you and your dedication to making the world a better place. We love to give others the joy of volunteering and with your help, we can encourage and support even more nonprofits when they need it most. With a $5 donation, you can connect two volunteers on VolunteerMatch and be part of a larger force for mobilizing kindness.
10. Give Yourself Inspiration and Joy
Relax and spend some time with your family watching the movie THE ANTIDOTE and be inspired by stories of kindness, decency, and the power of community in America. Enjoy listening to an exclusively re-recorded iconic hit "Shine" from Ed Roland and Collective Soul on the Project Shine website and reminisce on how you helped to shine light into the world this year. Taking a little time to relax and reflect — and even jot down your thoughts — can help spark ideas of more good deeds you can do to continue to be a beacon of hope in your community in 2021.