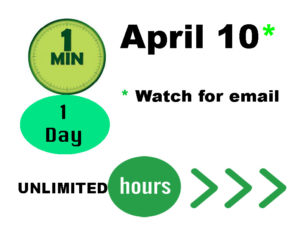 For 24 hours we ask that all USC Law students who have engaged in any manner with the Pro Bono Program, ESTIMATE the hours of service they have performed since August, 2018.
We know that "collecting hours" is not your motivation for your pro bono service but just for fun we thought it would be fun to capture that data!  Sorry but time spent in Clinics, Externships and student organization is not what we are gathering.
Your service is priceless as is your time
Watch for Law School Inbox for the link to the very short poll!
It will only be available for 24 hours on April 10th